Italian Marble Coffee Tables
For most people when they hear the word marble, they almost instantly think of Italy. This is also the case when someone hears the phrase 'Italian Marble Coffee Table', the white marbles used in the iconic sculptures of Michelangelo come to mind.
If this is what you have in mind for your coffee table you are in the right place. This Italian Marble Coffee table collection is the most extensive range of coffee tables in Italian Marbles on the internet.
Here you will find the beautifully veined marbles in pure whites and cool greys quarried from the Carrara mountains. As well as the beautiful cream of Botticino Classico. As you explore this collection you will see why for so many Italian marble is the premium choice for those wanting a marble coffee table.
Browse our Italian Marble Coffee Tables
The History of Italian Marble
Part of the reason for the huge demand for both Italian Marble Coffee and Dining Room tables is the illustrious history possessed by the marble of Italy. This history stems back to the Roman Empire, throughout the Italian Renaissance1 all the way up to the present day.
Century upon century of tradition gives marbles originating from Italy a unique and unprecedented status. However, it is not just the fabled history of Italian marble which has caused an Italian marble top coffee table to become a highly prized item of furniture.
It is the combination of this wonderful history with the inherent natural beauty possessed by these magnificent Italian marbles, which causes them to be such intensely desired decorative materials.
Perhaps the best testimonial for the Italian marbles is a story from history. The legendary Michelangelo was in pursuit of the very finest materials for his sculptures. This search ended in the Carrara region of Italy.
Carrara was the material of choice for some of his most iconic sculptures including the world-renowned statue of David2.
The huge demand for Italian marble coffee tables is understandable if you look at it from the perspective it was held in the highest regard by one of the best sculptors and artists of all time.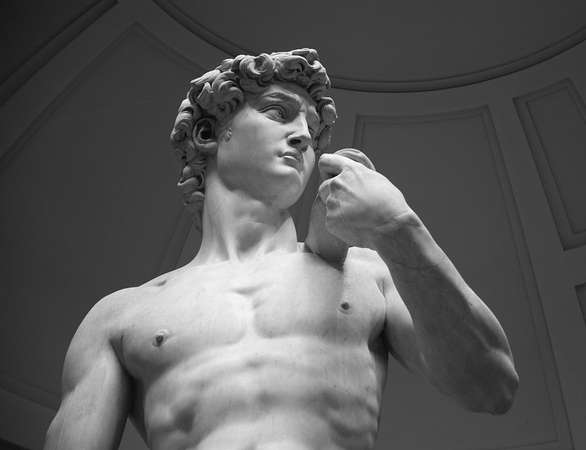 The Italian Marble Quarries
Italian marble comes from three regions of Italy: Tuscany, Lombardy and Veneto.
In our collection, the majority of the Italian Marble Coffee Tables will consist of marbles from the Tuscany region. With the one exception being the cream marble of Lombardy, Botticino Classico.
Tuscany
Tuscany is the marble capital of Italy. From the Apuan Alps some of the world's most beautiful marbles are extracted. This includes the vintage Italian marbles:
Bianco Carrara, Arabescato Corchia, Arabescato Vagli, Calacatta Oro, Stauarietto and Statuario.
All of these marbles are known for their pure white backgrounds and sublime grey veining. These marbles of Tuscany are the materials that come to most people's mind when they imagine an Italian Marble Coffee Table.
Lombardy
Lombardy also produces a beautiful marble we use in our coffee tables, Botticino Classico. When this material is used, the result is a cream marble coffee table of distinction. This cream stone combines wonderfully well with both oak and walnut, giving any room it inhabits a warm luxurious feel.
The most famous quarries of Lombardy are the Candoglia quarries, which have a rich history dating back to the 1300s. These quarries provided the marble used to construct the iconic gothic Cathedral 'Duomo di Milano'3.
Things to Be Aware of When Purchasing an Italian Marble Coffee Table
It is important to ensure the marble you are purchasing is in fact Italian. A lot of the time marble is described as Italian when in fact it has been quarried in another country with a stone of similar aesthetics. Normally this stone will originate in Turkey, Vietnam or China. It is important to check the origin of the stone you are purchasing to make sure you are not paying an unnecessary premium.
For example, Carrara marble is only Carrara marble if it is cut out of the Apuan Alps in the Carrara region. Anything else is not Carrara marble.
All of our marbles at Prestige Edition are purchased from source and we are able to provide the documentation to prove the origin of all our marble. This means when you purchase with us you can be totally assured you are getting an authentic Italian marble coffee table.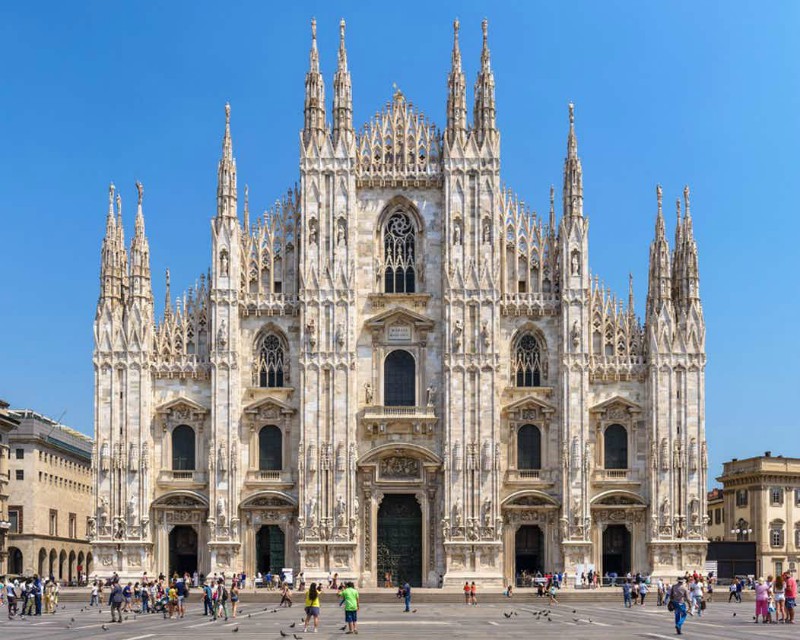 A Prestigious Marble from Italy: Calacatta Oro
Calacatta Oro (also known as Calacatta Gold) is one of the most sought out marbles to use in a coffee table. It is beautiful when used alone as a solid white marble coffee table, and when combined with either metal or solid wood. It originates from the Carrara region of Italy and is known for its pure white background and grey veining with hints of gold.
This is one of the world's most stunning materials available to be used in furniture. By choosing a coffee table in this material you have a timeless piece of beauty which will impress all who lay eyes upon it for decades to come.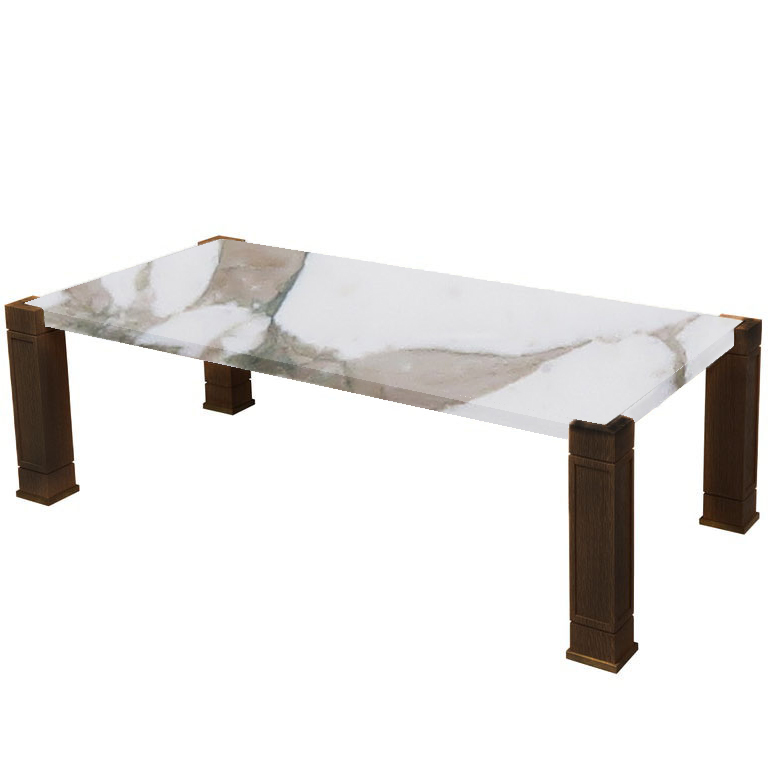 Choosing the World-Renowned Carrara Marble for your Coffee Table
Carrara Marble is the world's most famous marble. Its background can vary from white to a cool grey with light grey veining throughout. Carrara exudes class wherever it is situated. This marble has remained popular for centuries and shows no sign of its popularity declining.
It is by far the most popular choice of marble when it comes to marble topped coffee tables. And it combines well with nearly every other type of material. It is equally stunning when presented as a square, rectangular or round top.
For those looking to create a room with a classical feel, a Carrara marble coffee Table is certainly one of the best furniture items to consider.
To view our full range of Carrara marble coffee tables click here.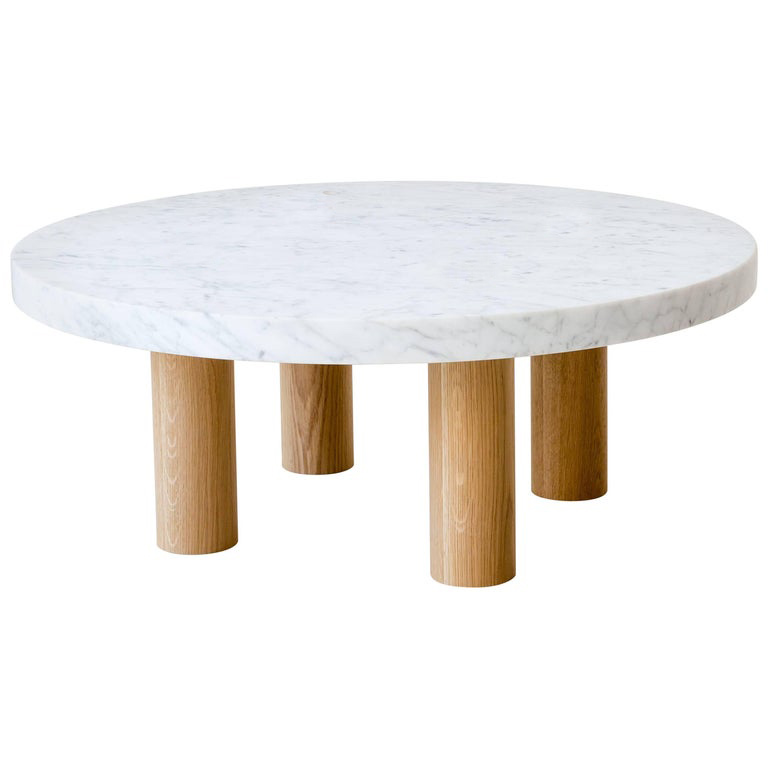 Stauarietto Extra a Luxurious and Versatile Italian Marble
Statuarietto is another beautiful Italian marble from the Carrara mountains which is available to have in a beautiful Italian marble coffee table. This marble has a pure white background and is very similar to Statuario marble with the main difference being the veining.
The difference between the two is Statuarietto marble has slightly smaller veins which are not quite as distinctive when compared with Statuario marble.
Unsurprisingly this marble is often found both interior and exterior projects. This is due to the stones beauty and ability to complement a vast range of other construction materials. For any room which is going to have a marble topped coffee table Statuarietto is a marble which has proven to be both a luxurious and versatile choice.