Are you looking for a luxury walnut coffee table? Explore our collection of luxury walnut coffee tables. Every table in this collection is handmade in the United Kingdom by master craftsmen. Each piece of solid walnut used for the coffee tables in this collection is hand selected to ensure the finish is immaculate.
If you want a luxury walnut coffee table crafted with the very finest walnut this collection of walnut coffee tables is for you.
What is Walnut?
Walnut is a hardwood cut from the trees of the Juglans genus. It is known for its beautiful grain patterns and dark rich colour. This combined with its excellent durability make it a coveted material for luxury furniture.
This makes any piece of furniture extremely valuable as it has the ability to retain and even increase its value over time. The beauty of any piece of furniture in this material be it a walnut coffee table, dining table or side cabinet is breath-taking. And exudes an elegance in any room in which it is situated.
The Advantages of Choosing a Walnut Coffee Table
• Extremely Durable Long Lasting Hardwood. It can last a lifetime if looked after.
• Beautiful Wood Grain.
• Polishes and Stains Extremely Well.
• Retains and Even Increases in Value.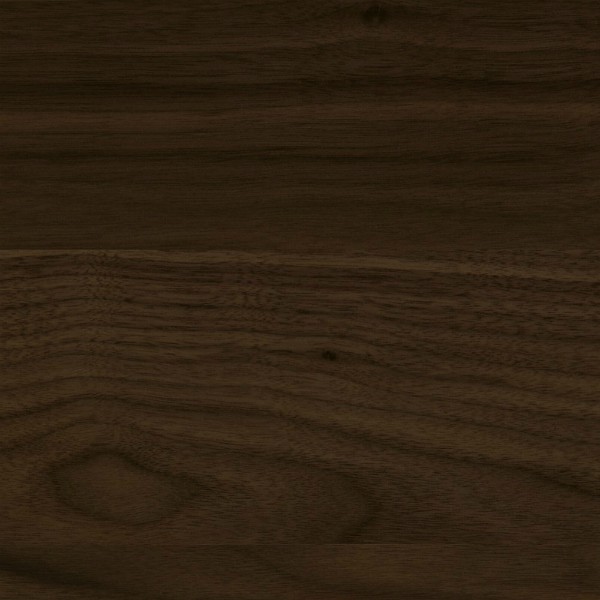 How We Price Our Walnut Coffee Tables
We price all our walnut coffee tables to be aligned with our mission of making the finest handcrafted items affordable to as many people as possible.
Below we will detail how we go about pursuing our objective of fulfilling our mission.
We Only Use Solid Walnut for our Coffee Tables
We will never use anything but solid walnut for our coffee tables. This is to ensure the furniture you buy from us lasts you a lifetime.
It is common to see walnut furniture for sales where a veneer is wrapped around a cheaper core wood. The result is a piece of furniture which looks like solid walnut. However, what you have is a cheap wood wrapped with a thin layer of walnut.
Walnut veneers are frequently used in furniture. And there is nothing wrong with veneered walnut. In fact, we use walnut veneers wrapped around solid walnut with some of the legs on our coffee tables. The reason for this is to have attractive pieces of walnut on display for the legs, creating the most beautiful finish possible.
However, what you do need to be aware if a piece of wood which is claimed to be solid walnut and costs a fraction of other items which are solid walnut. You have either come across a piece of veneered walnut around a cheap core wood.
Which in comparison, to solid walnut furniture, the furniture produced with the veneered walnut wrapped around a cheap core will be of a vastly reduced quality. And subsequently last for a shorter time.
Another possibility is you have come across a piece of walnut which hasn't been kiln dried. Hence it will be more prone to movement when it acclimatises to your home. This means, bending, twisting and cracking of the oak.
All of our walnut coffee tables are kiln dried solid walnut.
The price of walnut can fluctuate with supply and demand. At present the demand for walnut far exceeds supply due to the popularity of the material. Just like all our other items we will attempt to be reduce prices wherever possible. This will be done when material costs are available at lower prices. And with improvements in our processes for both distribution and manufacturing.
The Cost of the Walnut Used in a Coffee Table
Solid walnut is one of the more expensive choices for timber furniture. There are several reasons which influence the price of our walnut coffee tables. First, walnut is a hardwood. Hardwoods grow a lot slower than softwoods. This in turn means a lot more hours must be put into producing the raw material for a walnut coffee table.
Second, walnut is one of the world's most coveted materials to be used in the creation of furniture. And in recent times this demand keeps growing due to the increased popularity shown for the material in the interior design community. This means the demand for walnut far exceeds the supply. Due to this the laws of supply and demand exert upward pressure on the price of walnut trees. And in turn this causes a higher price for walnut lumber and walnut furniture. Which leads to a higher price for a walnut coffee table.
The Cost of Fabricating a Walnut Coffee Table
Once the raw material is ready to be worked on there are some other unique factors with walnut which cause its price to be higher. Walnut is a lot harder to work with compared to other woods due to its density and strength. This means better tooling and more care is needed. Extra care is needed because if a mistake is made the wood can be irreversibly damaged.
This is another reason why we only use the very best craftsmen for all our coffee tables. Not only is this for quality reasons but to keep the price of the final product as low as possible. Using quality craftsmen helps keep the price of the product low by minimising expensive wastage during the fabrication process.
The cost of a coffee table can be further increased by more time-consuming finishes. Such finishes included circular shaping and wood turning of circular legs.
And like all natural materials the price of oak is constantly fluctuation in line with the balance of supply and demand. This means the prices can change from month to month.
Despite this we endeavour to keep the prices of our coffee tables at a consistent price. And lower them whenever possible. This can be achieved due to a reduction in the price of the material or improvements in our own distribution and manufacturing processes.
The Cost of The Craftsmen Who Produce our Walnut Coffee Tables
With the objective of creating the finest handcrafted walnut coffee tables in the world we will only use the highest quality craftsmen to fabricate. And assemble each coffee table.
With such expensive materials being used, we strongly believe the only way to provide you with an immaculate finish is to use the most skilled craftsmen available. Although these craftsmen may cost more and cause the product to be priced higher. The result will be a walnut coffee table with the highest quality finish and a product with a significantly longer lifespan.