Cream Marble Coffee Tables
Are you looking for a cream marble coffee table? If so, this extensive collection of cream marble coffee tables is perfect for you. Prestige Edition have assembled designs which include coffee tables crafted exclusively from solid cream marble. And coffee tables possessing the beautiful combination of cream marble with stunning materials such as solid hardwoods oak and walnut.
If you are seeking premium cream marble coffee tables this is the definitive collection for you.
Browse our Cream Marble Coffee Tables
Our Cream Marble Coffee Table Collection
Cream has always been a popular colour to use when designing interior spaces. It combines beautifully with a number of colours and helps bring a warm feel to any room.
The understated colour of cream makes it an ideal material to use for your coffee table. It combines beautifully with a range of colours making it a great addition to most rooms. We particularly enjoy the combination of cream marble with oak or walnut legs.
This combination gives the room a warm feel whilst whispering luxury. It provides a much subtler feel of prestige when compared to some of the more striking marbles available.
By combining the colour cream with the luxury of marble this style of cream coffee table can give your living space all the benefits mentioned above. But also give the opulent feel to the room only marble can achieve. In this collection, we have included three marbles, two more classical stones with a smoother complexion. And one more busy stone for those wanting to really bring their cream marble coffee table to life.
All of these stones can also be found in our luxury cream coffee table collection which can be accessed here.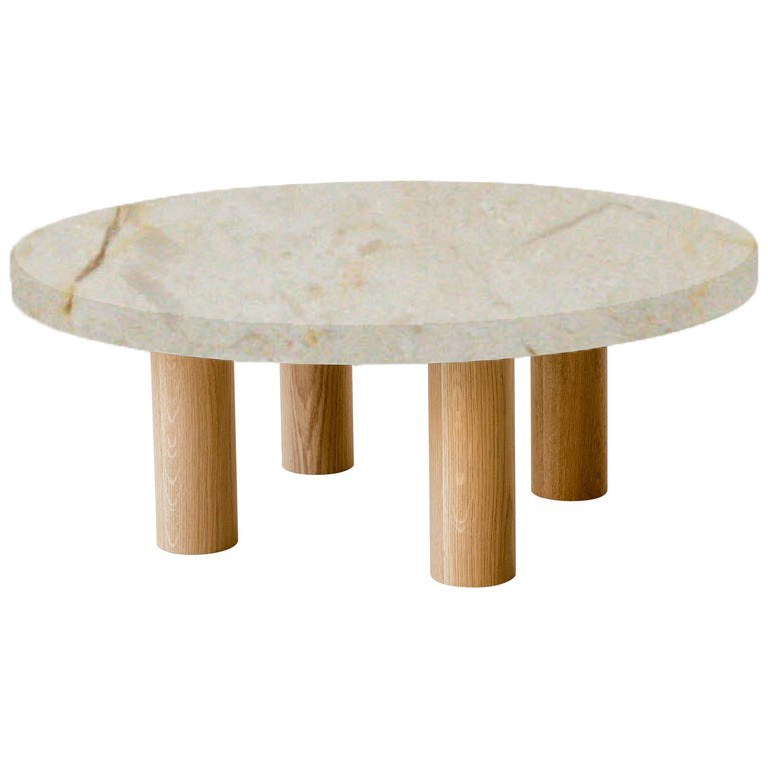 Crema Marfil is a Great Choice for a Cream Marble Coffee Table
If you are looking for a cream coffee table, Crema Marfil is a great choice. It has a smooth feel with subtle white veins and occasional rustic veining depending on the block it is cut from.
It has been extracted since the 1950's from the huge Monte Coto quarry1 that lies between Pinoso and Algueña, in the Sierra del Reclot region of Spain.
Like all cream marbles, it combines wonderfully with solid woods like walnut and oak. Whether this wood comes in the form of your other furniture and doors or the coffee table it is a tried and tested combination which will accentuate any living space.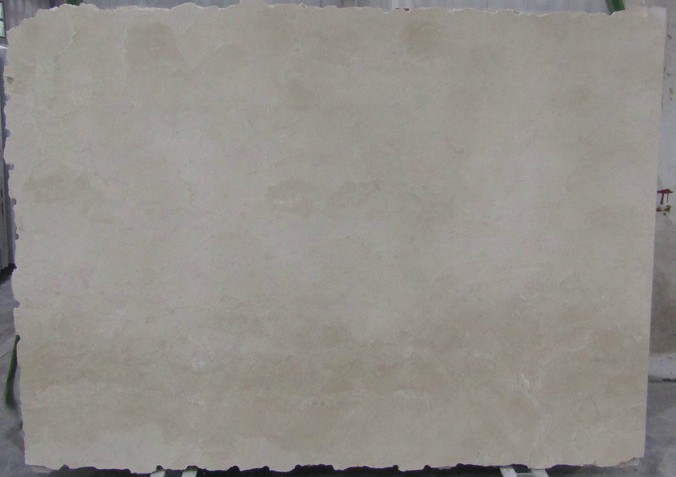 Botticino Classico the Beautiful Cream Italian Marble
For those wanting to have an Italian marble coffee table in cream, Botticino Classico is the best of both worlds. This marble is set upon a smooth cream background with thin hazelnut brown veining throughout.
This stone originates from the Lombardy region of Italy and has been used since the early days of the Roman Empire. The first inscribed column in Botticino Classico dates back to the first century BC. This beautiful cream marble was used extensively in 'The Palace of the Parliament of Vienna'2 as well as numerous public buildings in Brescia3 from medieval times right up to modern day.
The timeless appeal of this stone is no surprise considering its beauty. By choosing this cream Italian marble for your coffee table you are not only benefiting from a prestigious marble coveted for centuries you are also receiving a fabled history embedded directly into your furniture.
A piece of furniture which will likely see its appeal and value elevate for decades to come.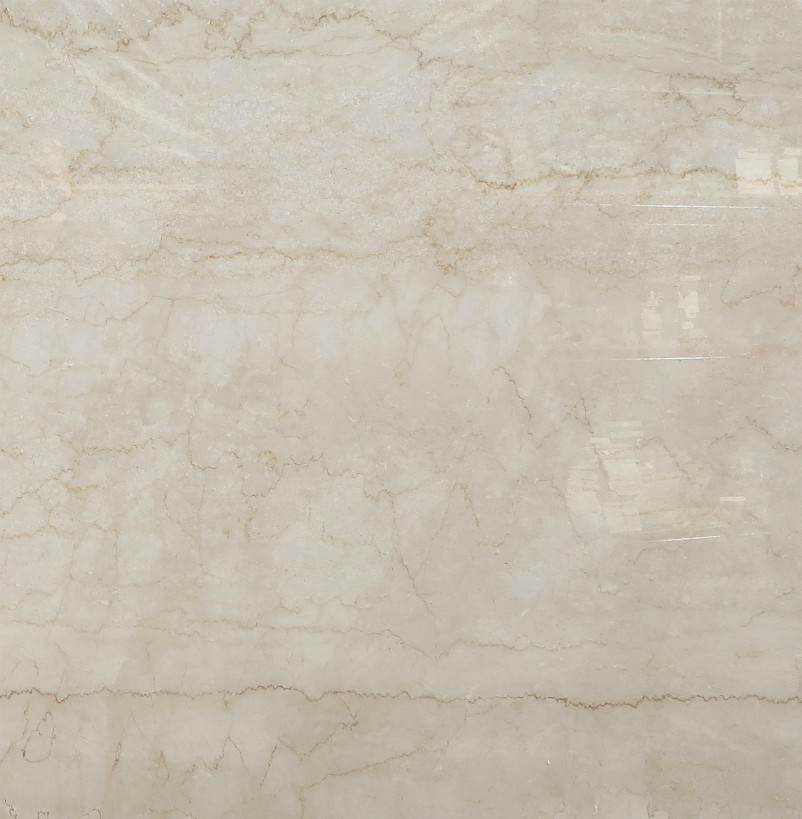 Emperador Light is Great for Those Who Want a Cream Marble Coffee Table with a Striking Appearance
Emperador Light not to be confused with the Spanish marble Emperador, is a marble which originates from Turkey. The marble is a mixture, of creams and very light browns. The veining of this stone is not very consistent and varies enormously between slabs.
This variety of veining and appearance has made Emperador Light an extremely popular marble which can be seen in all kinds of applications from coffee and dining tables to wall and floor tiles.
It combines extremely well with other materials. It looks especially stunning when used with oak. The spectacular whirl of creams and light browns is a beautiful sight to behold. This makes Emperador Light an excellent choice for anyone wanting a cream marble coffee table with a more active appearance than the smoother cream marbles, Crema Marfil and Botticino Classico.